Whitney Brady-Guzmán
Pronouns: she | her | hers
Whitney Brady-Guzmán is a third year PhD student whose research focus lies at the intersections of religion, performance, and nationalism in Latin America. Current work examines how cultural sites in Mexico are informed by and likewise shape colonial legacies, tourism, and the economic, racial, and social identities of national subjects. She received a BA in Drama and Religion from Vassar College, and recently completed her MA thesis at Tufts University, titled "Processing the Pain of Others: Witnessing Semana Santa Penitents in Taxco Through Procession." She is serving as the ATHE Latinx, Indigenous, and the Americas Focus Group Graduate Student Representative for the 2021-2023 academic years. Whitney has previously been on staff in the Theatre Department at Suffolk University in Boston; she is also an award-winning lighting designer who has worked professionally throughout the northeastern United States.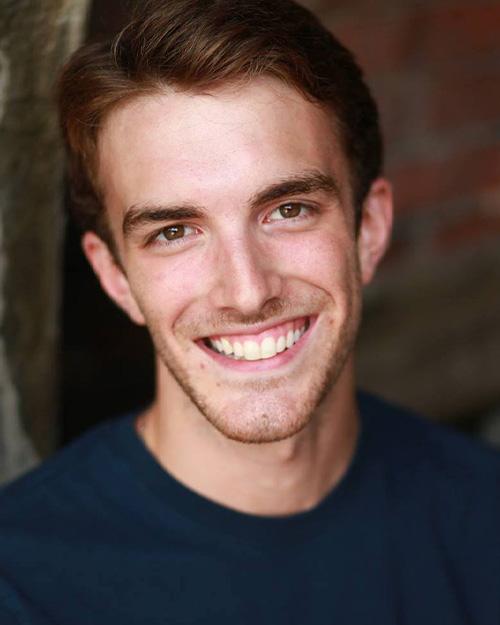 Steve Drum
Pronouns: he | him | his
Steve Drum is a PhD candidate at Tufts. His research interests include celebrity performance, film history, and LGBTQ popular entertainments. He has presented his work at the Society for Cinema and Media Studies, the International Celebrity Studies Conference, the Southwest Popular/American Culture Association, and the Northeast Modern Language Association. Steve works as a Writing and Public Speaking consultant for the Academic Resource Center at Tufts. He also serves as chair for the Academic and Career Development committee in Tufts' Graduate Student Council. He earned a BFA in Drama from New York University and an MA in Cinema Studies from Savannah College of Art and Design.
Stephanie Engel
Pronouns: she | her | hers
Stephanie Engel is a fourth year PhD candidate from Fort Worth, Texas. Stephanie's current dissertation focuses on biocapitalism and the workings of restrictive economies in contemporary U.S culture. Stephanie's other research works within disability studies, gender power dynamics, race and performance, and U.S./Latin America relations in performative cultural outlets. Her master's thesis analyzed the presence of female Afro-LatinX celebrities in U.S. pop culture. Before Tufts, Stephanie studied at the University of Warwick in the United Kingdom and received a BA from Allegheny College, where she graduated Phi Beta Kappa and Summa Cum Laude with a dual degree in Theatre and History. Stephanie has also previously worked in dramaturgy and community outreach for the likes of A.R.T., Company One, the Eugene O'Neill Theater Center, the Guthrie Theater, and Mixed Blood Theatre.
Amelia Estrada
Pronouns: she | her | hers
Amelia Estrada is an MA/PhD student. Her current work considers gender, Latinidad, and the bling aesthetic in acrobatic and artistic gymnastics. Her other research interests include Latinx-Jewish dance artists and choreographic aesthetics in musical theater. She graduated Summa Cum Laude from Swarthmore College with a BA in Dance and Classical Studies. Prior to attending Tufts, she worked as a performing artist in Philadelphia and had the pleasure of dancing with Brian Sanders' JUNK, Megan Flynn Dance Company, Keila Cordova/3 Pony Show, and Leilani Chirino Drum and Dance Ensemble, among others. Her choreography has been presented at the Cuerpo Mediado Festival de Videodanza in Rosario, Argentina, FilmFest by Rogue Dancer: h2o edition, the Koresh Artist Showcase, and at Swarthmore College. More at AREmoves.com.
Emma Futhey
Pronouns: she | her | hers
Emma Futhey is a PhD candidate who received her BA in Theatre Studies from the Pennsylvania State University in 2010. In 2013 she graduated with a Masters in Theatre Education from Emerson College. Her Master's Thesis, "Trauma and the Theatrical Aesthetic: Post 9/11 Trauma Theory in Contemporary British Documentary Theatre," received the Emerson College Performing Arts Department Graduate Award. She has presented papers at CDC, MATC, ATHE, and LMDA. At Tufts, she served as the graduate dramaturg for the department's mainstage productions of Richard III, Desire Under the Elms, and Jihad Jones and the Kalashnikov Babes, and dramaturg for 3P's production of Stop Kiss. She previously worked at ArtsBoston, a performing arts nonprofit geared towards audience development and arts promotion in the Greater Boston area; as the Program Assistant for the Office of Scholar Development at Tufts; and as a graduate writing consultant at the Academic Resource Center at Tufts She was a Summer 2018 Tisch Library Fellow. She is finishing her dissertation, "'Born for Universal Sway': Women and Performance Culture in Boston, 1785-1861," a cultural exploration of the performance of womanhood in Antebellum Boston. Emma started a full-time position as an Academic Advisor in University Honors Program at Northeastern University in the spring of 2019.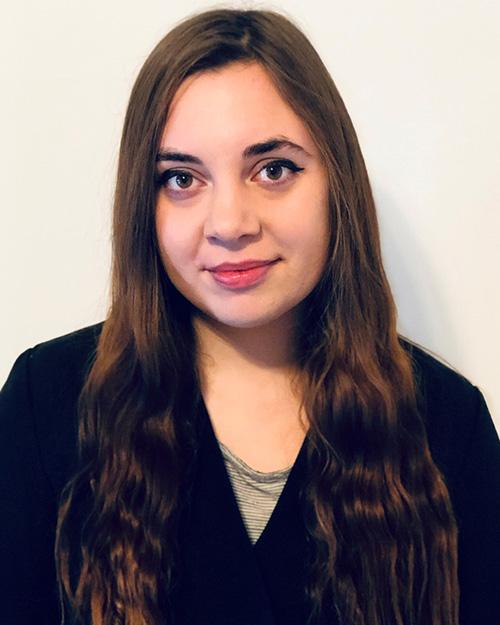 Jenny Henderson
Pronouns: she | her | hers
Jenny Henderson is currently a PhD student at Tufts University whose research investigates the intersections of performance, place, and memory. Last year she completed her MA thesis which examined the United States highway as both a route to freedom and a site of violence for Black Americans. She also solo-taught the department's new "Performance and Social Justice" course and worked as a research assistant for Dr. Lilian Mengesha and Dr. Daanika Gordon's "Building Transformative Justice at Tufts" project. Jenny graduated Cum Laude from Miami University in 2017 and spent the following few years working as a copyeditor in Chicago, IL. While at Miami, she received the Senior Critical Essay Prize, Darling Research Scholarships, the Barbara E. Nicholson Essay Prize, and her theatre department's Senior Award for Academic Excellence. In addition to her scholarship, Jenny has gained recognition for her work in dramaturgy, cultural criticism, and creative nonfiction.  
Jennifer Herron
Pronouns: she | her | hers
Jenny Herron is a doctoral candidate writing a dissertation on lesbian theatres of the 1970s. Having recently earned her Master's degree in Theatre and Performance Studies from Tufts, she is now pursuing her PhD Her research interests include antebellum African American theatre, LGBTQ theatre, and theatre in the education sector. Before coming to Tufts, Jenny had the opportunity to work as a member of the stage management team with The New Group, an off-Broadway theatre company in New York City. She also had the privilege of working as a high school English teacher in rural North Carolina through Teach for America. Jenny currently works as Arts Coordinator and Theatre Director for Boston Collegiate Charter School.
Javier Luis Hurtado
Pronouns: all pronouns
Javier Hurtado is a doctoral candidate whose research centers on Latinx theatre and performance, liturgical drama, playwriting and adaptations, queer performance, and circus history. Javier earned an MFA in Creative Writing and Writing for the Performing Arts from the University of California, Riverside. Javier's plays and other performance work have been produced and developed by theatres and universities across the United States. Javier's work has been published in Ecumenica: Performance and Religion; The Journal of American Drama and Theatre; Theatre Research International; and by Lambda Literary. Javier is a proud Lambda Literary Fellow in Playwriting, a GLUCK Foundation Theater Fellow, an alumnus of the NALAC Leadership Academy, the Maria Irene Fornés Playwriting Workshop, and the LAByrinth Theatre Company's Summer Intensive Ensemble. Javier is also the dramaturg-in-residence for Teatro Alebrijes in San José, California. 
Teri Incampo
Pronouns: she | her | hers
Teri Incampo is a PhD candidate whose dissertation explores the intersections of race, gender, and class in depictions of paid domestic labor on the twentieth-century stage and screen. She holds a BA in Theatre and Dance from Trinity College (Hartford) and an MA in Theatre and Performance Studies from Tufts. Her areas of specialty include modern and postmodern theatre, the culinary arts in performance and media, feminist theory, and protest performance. Her article, "Stand in your POWER": Extending Performances for Racial Justice in the Digital Sphere" can be seen in the upcoming issue of New England Theatre Journal. Teri has also presented papers at conferences organized by the American Society for Theatre Research (ASTR) and the Association for Theatre in Higher Education (ATHE). In 2014 she co-founded the Boston-based fringe theatre company Exiled Theatre. She is currently a Visiting Lecturer in Theatre at Trinity College.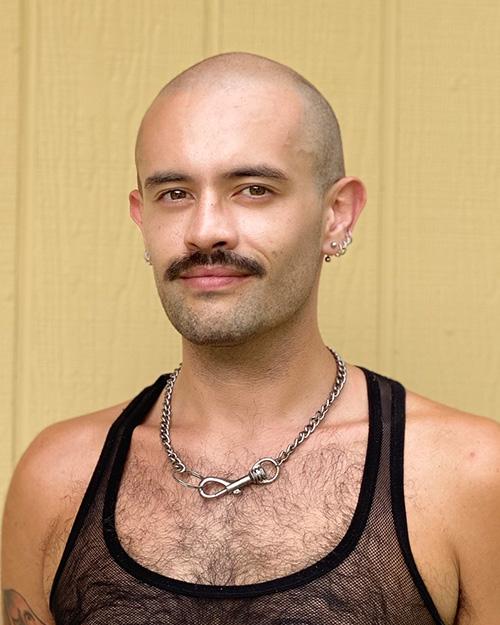 Mac Irvine
Pronouns: they | them | theirs
Mac Irvine is a queer writer, curator, and PhD student in Theatre & Performance Studies at Tufts University. Their interdisciplinary work explores the gendered and racialized labor of identity, community, and movement making in nightlife and performance spaces. Mac is a regular curator and collaborator with Thee Gay Agenda, a queer performance collective based in Austin, Texas. They are a researcher with the Chicago Black Social Culture Map, a project of Honey Pot Performance. They have also worked with Austin-based organizations including Badgerdog, OutYouth, and The Austin Chronicle. In 2019, Mac received an MA in Women's & Gender Studies at The University of Texas at Austin, where their performance ethnography of queer nightlife creators in Chicago was recognized with the department's award for outstanding thesis. Mac received their B.S.J. in Magazine Journalism from the Medill School of Journalism at Northwestern University in 2014.
Mia Levenson
Pronouns: she | her | hers
Mia Levenson is a PhD student and dramaturg at Tufts University whose research explores the intersections of biomedical science, race, and theatre. Her research interests include the history of science and medicine, representations of epidemics and disease, as well as performances and presentations of scientific racism in theatre and in popular culture. Her dissertation will explore the proliferation of eugenic science in American popular performances of the early 20th century. She is a 2020-2021 Andrew Mellon Fellow at the Massachusetts Historical Society and the 2021-2023 Graduate Representative for the American Theatre and Drama Society. She has presented papers at the Comparative Drama Conference and at the Association for Theatre in Higher Education Conference. You can find her work in Theatre Journal, an upcoming issue of Journal of American Drama and Theatre, as well as two forthcoming anthologies. She holds a BA in Theatre and a B.S. in Biological Sciences from the University of Maryland, College Park as well as an MA in Theatre and Performance Studies from Tufts University.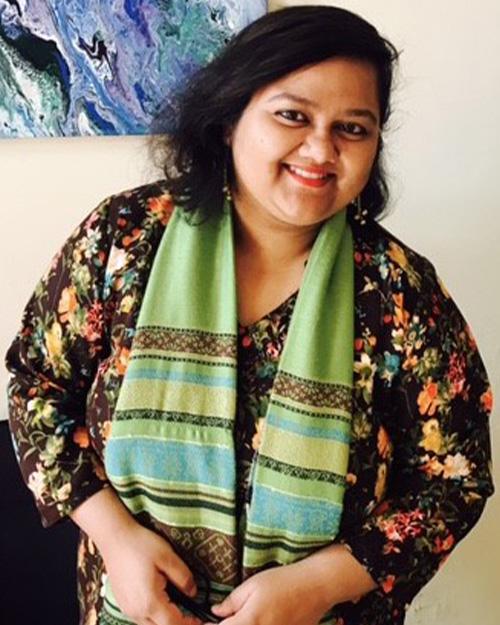 Manjari Mukherjee
Pronouns: she | her | hers
Manjari Mukherjee is a PhD student whose research interests include trauma studies, gender and citizenship studies, and race and minority studies in India. She completed her MPhil in Theatre and Performance Studies from the School of Arts and Aesthetics, Jawaharlal Nehru University (JNU), Delhi. Her dissertation focused on the legitimate and illegitimate performance practices the Anglo-Indians community between 1940 and 1950 in Calcutta and Bombay. As an academic, she has presented her research at the International Federation for Theatre Research (IFTR) and Indian society for Theatre Research (ISTR) and has published a part of her dissertation with the Theatre Research International (TRI). Manjari is a trained Kathak dancer and a theatre practitioner. Prior to joining the graduate department at Tufts, Manjari worked as an Arts Manager for Mojarto, India's largest curated e-commerce art portal. Manjari completed her bachelors (BA) in English Literature (Honours) from Presidency College, Kolkata; and masters (MA) in Arts and Aesthetics from Jawaharlal Nehru University, Delhi.
Jesse Murphy
Pronouns: they | she | he
Jesse Murphy is an MA/PhD student in the department of Theatre, Dance, and Performance Studies who received their BA in Theatre at Franklin & Marshall College. Her current research is focused on horror, postmodern performance, and posthuman representations of queer monstrosity. He is also a director and has previously assistant directed at the Eugene O'Neill Theater Center and directed many works with Creative Works of Lancaster.
Jo Michael Rezes
Pronouns: they | them | theirs
Jo Michael Rezes is a PhD student who received a BA from Vassar College in both Drama and English with queer studies and stage directing concentrations, winning the Molly Thacher Kazan Memorial Prize for Excellence in Drama. At Tufts, Rezes completed an MA thesis "Phantacamp: Queer Temporal Ruptures in the Performance of Restaged Camp" which has sparked current dissertation research on Camp studies in media frenzies and moral panics around the ongoing HIV/AIDS crisis, aesthetics of sweetness in the performance, protest, and education of HIV/AIDS, queer disintegrations of bodies in performance, temporal ruptures as markers of violence and white supremacy, and the everyday camp of neoliberalism. As an educator, Rezes has designed and taught courses on acting, devised performance, gender studies, and popular media at Tufts, Somerville Public Schools, Yale Dramatic Association, and beyond. As a 2021 Robyn Gittleman Graduate Teaching Fellow, Rezes will be instructing a course called "Camp: Bad Taste, Humor, and Cult Classics" through the Experimental College. Jo is also an official TED Speaker, and works as a director, performer, theatre educator, and transmedia artist in the Greater Boston Area. Learn more at: JMRezes.com.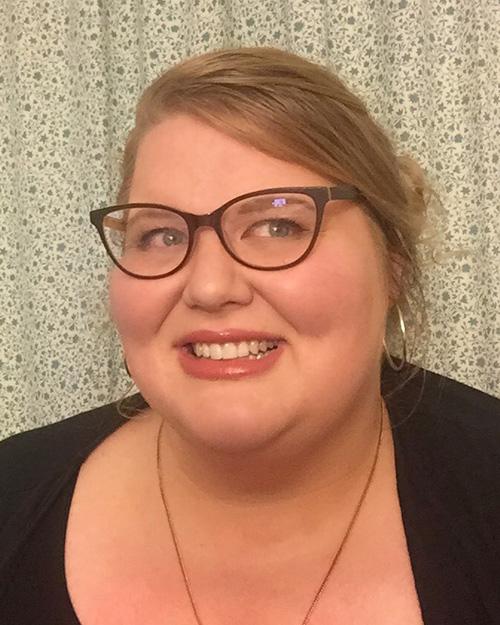 Jessica Pearson-Bleyer
Pronouns: she | her | hers
Jessica Pearson-Bleyer is a PhD candidate originally from Maryland. She received a BA in Drama and an MA in History, Criticism, and Dramaturgy at the Catholic University of America in Washington, D.C. and has worked as a director, dramaturg, and teaching artist. Her dissertations project looks at the way female composers, lyricists, and librettists wrote female characters for the Broadway musical stage from Annie Get Your Gun (1946) to Applause (1970.) Other research interests include the American musical theatre and the ethical representation of gender, race, ethnicity and ability. Her most recent publication is a short biography of writer Liz Swados for the Shalvi/ Hyman Encyclopedia of Jewish Women.
Hesam Sharifian
Pronouns: he | him | his
Hesam Sharifian is a Ph.D candidate at Tufts University, Department of Drama and Dance, and is currently at the final stages of completing his dissertation entitled, "Americanizing Shakespeare in Print: Nineteenth Century American Illustrated Editions of Shakespeare's Works as Representations of National Identity," under the supervision of Laurence Senelick. He holds a bachelor's degree in Dramatic Literature from Tehran University and a master's degree in Theatre History and Criticism from University of Illinois at Urbana-Champaign. His scholarly publications have appeared or are forthcoming in Theatre Survey, Asian Theatre Journal, New England Theatre Journal, and Academic Theatre Journal of Iran. Recognized by the professional associations of the fields of Theatre and Performance Studies, Hesam has been the recipient of the Helen Krich Chinoy Award and the Thomas Marshal Award, both from the American Society for Theatre Research. He has also won several grants and research competitions, such as the Jay and Deborah Last Fellowship in American Visual Arts from the American Antiquarian Society, University of New Hampshire Summer Institute in Public Humanities grant from the Mellon Foundation, and the Tisch Library Fellowship in Humanities. He served as a guest editor for a special issue of Ecumenica on Theatre and Performance of Muslim Worlds, published in Fall 2018. His areas of scholarly interest include theatre and opera iconography, American commercial theatre in the long nineteenth century, German expressionist theatre and opera, and multi-culturalism in theatre. Hesam is currently a fellow at the Center for the Humanities at Tufts (CHAT).
Peter Spearman
Pronouns: he | him | his
Peter Spearman is a PhD Candidate from Charleston, SC. He holds a BA in English and Theatre Performance from the College of Charleston as well as an MA in Theatre and Performance Studies from Tufts University. In his dissertation project, New Game, Peter asks the question: How does time spent in virtual worlds change our understanding of the real world? To find an answer, he explores virtual worlds of varying scales from the personal to the global. His article, "The Man Within: Blackness and Simulation in 'Injustice: Gods Among Us'" can be seen in the peer-reviewed theatre and performance studies journal, Etudes Online. He has served as an instructor for "Introduction to Acting" as well as assisting for courses in film and media studies, theatre history, and screenwriting. Peter has also worked with the Tufts University Prison Initiative of Tisch College (TUPIT) serving as a TA for "Mass Incarceration and the Literature of Confinement" as well as co-teaching a writing lab for incarcerated students. In Fall 2020, Peter taught a course on video games and performance studies theory called "XP Earned" for the Experimental College at Tufts as Robyn Gittleman teaching fellow. He has presented papers at ASTR, ATHE, and the International Conference on Romanticism. He presented research on Doki Doki Literature Club at the Center for Humanities at Tufts as a CHAT dissertation fellow in 2020-21.
Wenxuan Xue 文轩
Pronouns: he | they | ta
Wenxuan Xue(wen-shoo-an, shoo-eh) is an MA/PhD student. Their interdisciplinary research examines performance, migration, ecology, and queer futurity in transnational Asias. His current project attends to gestures of falling to examine conditions of departure, loss, and extinction in rural Chinese migrant landscapes. They are also interested in how "Thailand" is performed and desired in (neo)liberal Asias through media, movement, and pop culture. Ta holds a BA in Theatre from Wesleyan University. He also works as the graduate assistant at the Asian American Center.