Ages 7-12
Must have completed 2nd grade, but not 7th grade
Full Season: Wednesday, July 5 - Friday, August 11
Session 1: Wednesday, July 5 - Friday, July 21
Session 2: Monday, July 24 - Friday, August 11
Tuition: $1,400 for Session 1 or Session 2/$2,500 for the full season. Financial aid is available. Tuition covers all program charges (including lunch), except Before and After Care. Tuition will be billed in March and payment is due in full by June 1, 2023. Enrollment will be accepted on a first come, first served basis until the programs are full.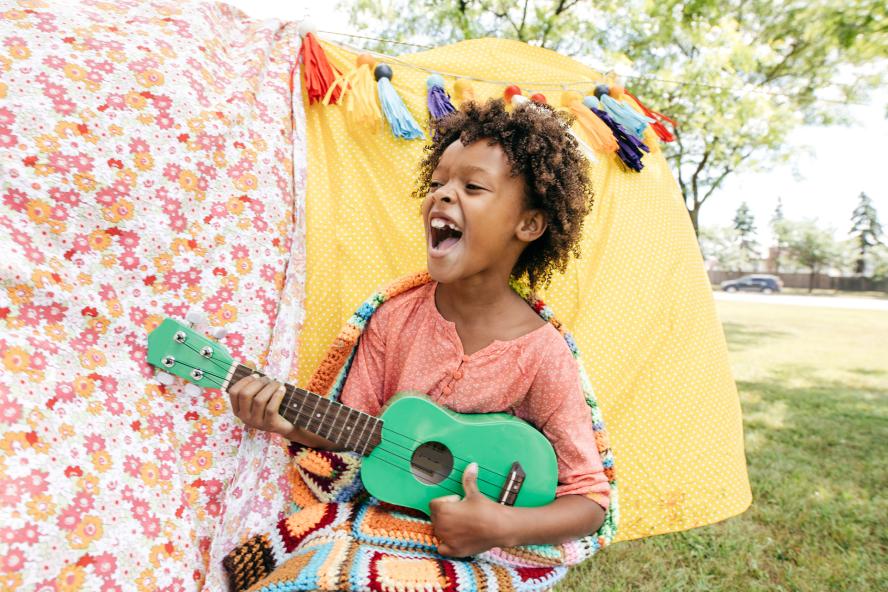 Creative Arts | Ages 7-12
Creative Arts introduces younger children to the basic principles of visual and performing arts in a safe, non-competitive environment. Creative Arts is for children currently in grades 2-6. The program runs daily from 9:00 am-4:00 pm. Creative Arts will meet in two three-week sessions, July 5-July 21, and July 24-August 11, 2023. The program offers Before and After Care at an extra cost of $8.00 per hour beginning at 8:00 a.m. and ending at 6:00 p.m. for both sessions*.  Through daily hands-on workshops in music, art, dance, and drama, each child will discover and strengthen their own powers of imaginative self-expression. In addition, children will participate in a variety of team-building games and activities. An open-house performance for families and friends is scheduled at the end of each three-week session. *PLEASE NOTE: there will be no Before Care offered on the first day of Session 1, 7/5 and no After Care offered on the last day of Session 2, 8/11.
All participants attending Creative Arts must be vaccinated for COVID-19.