Children's Theater Summer Programs
Our programs focus on theater and improvisation, and strive to challenge and enhance each child's creative powers. The programs are based on the idea that every child has much to contribute to the creative process.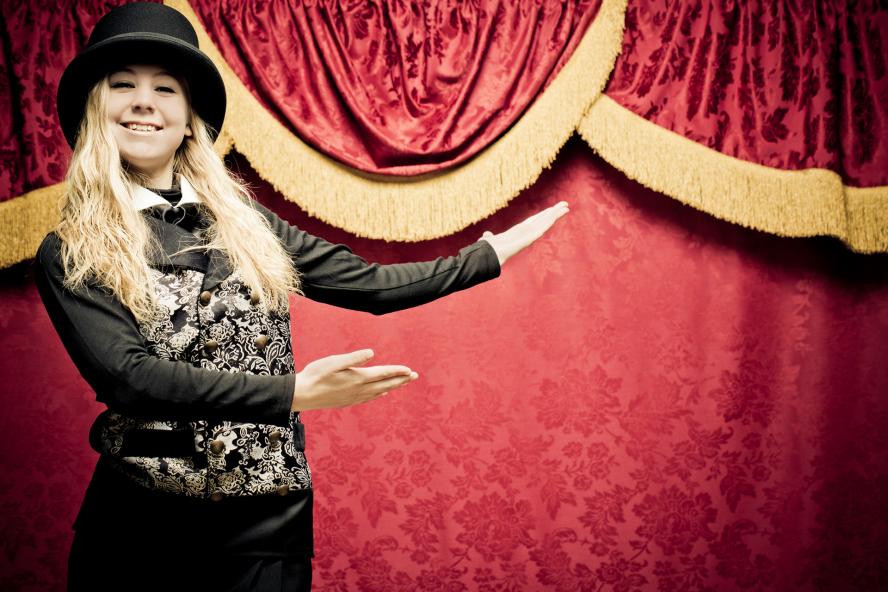 Magic Circle Theater Performances 2023
The Magic Circle Theater is New England's oldest theater by and for children. This summer two full-length productions will be presented in the air-conditioned Balch Arena Theater. This is the perfect opportunity to introduce children to the theater.
The Balch Arena Theater is located on the Tufts Medford/Somerville campus in the Aidekman Arts Center at 40 Talbot Avenue. Tickets for all performances are $10 and group rates are available. Tickets can be conveniently purchased online.
For information, please call 617-627-3493.
Seussical Jr. 
Monday, July 31, 2 - 3 PM
Thursday, August 3, 10 - 11 AM and 7 - 8 PM
Monday, August 7, 2 - 3 PM
A Wrinkle in Time
Thursday, July 27, 7 - 8 PM
Tuesday, August 1, 2 - 3 PM
Wednesday, August 2, 10 - 11 AM
Friday, August 4, 2 - 3 PM
Staffing
Staffing for the Tufts Children's Theater programs is under the direction Dr. Betsy Goldman, Magic Circle Artistic Director of Education, Bridget Kathleen O'Leary, Magic Circle Artistic Director of Production, and Thomas Nickerson, Director of Creative Arts. In addition to a core staff of professional artists and college undergraduate and graduate students, the programs feature guest artists from the Boston arts community.
For more information, please contact Tufts Children's Theater or call the Balch Arena Theater at 617-627-3493.
Executive Director for Tufts Children's Theater